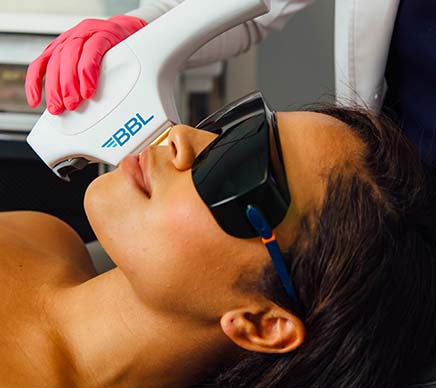 Forever Young BBL
Our BBL Forever Young Treatment uses Broad Band light & Intensive Pulsed Light to brighten and tighten skin. It stimulates collagen and the activation of our fibroblasts to help our genes express younger and more youthful skin. It leaves our patients with a more vibrant and radiant glow. We treat face, neck, chest, arms, legs, hands, and more!
We recommend this treatment 4x a year to maintain and enhance your benefits.
Interested In Forever Young BBL Treatments?
Contact our office today to schedule a complimentary consultation. We will be happy to review your skin care needs and develop a custom treatment plan to meet your goals!