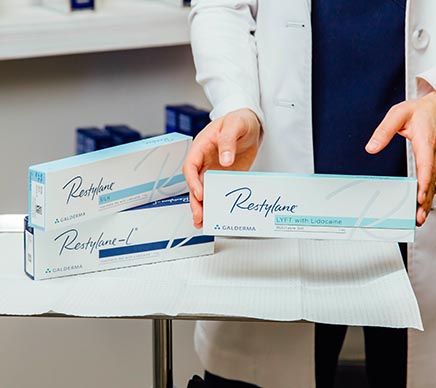 Restylane® Treatments
Find your natural beauty with the series of Restylane® hyaluronic acid fillers that produce stunning, natural-looking results. These revolutionary hyaluronic acid injections are formulated to act like the acid your body produces naturally, to restore volume to your skin.
This effective dermal filler helps us address the telltale signs of aging we all experience. Obtain a smoother complexion and restore the contour you once had with Restylane® injections from Concierge Cosmetics and Aesthetics.
Interested In Restylane® Treatments?
Contact our office today to schedule a complimentary consultation. We will be happy to review your skin care needs and develop a custom treatment plan to meet your goals!